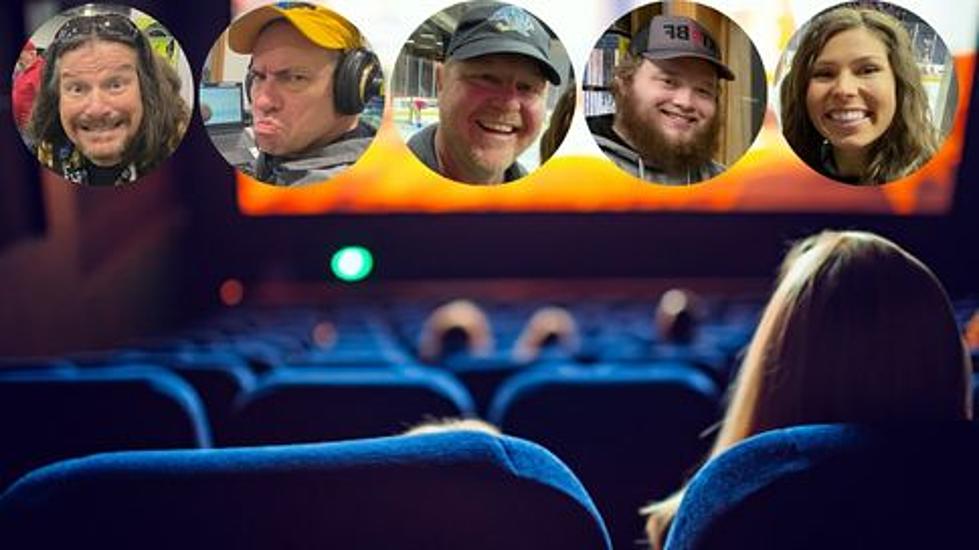 2023 New Movie Releases We Are Excited To See
Edited Getty Image
Get ready for new movies to hit the theaters this year.
Super Mario Bros.
This morning on the Dwyer & Michaels show we were talking about a new Super Mario Bros movie coming to theaters in April.
We were looking through the cast and noticed it was stacked with great actors.
Chris Pratt will voice Mario
Jack Black voices Bowser
Seth Rogan voices Donkey Kong.
Here is the official trailer for the Super Mario Bros Movie.
It Got Us Thinking
This topic of conversation got us thinking about all the new movies coming out this year, so we decide to make a list of what movie every member of the morning show is excited about. Below is our list of the movies we want to see.
6 Movies We Are Excited To See This Year:
6

Cocaine Bear

Release date: February 24, 2023

Dwyer's Movie Pick

"I can't do cocaine, so I'm excited to see a bear do it," Dwyer said when asked why he wanted to see this movie.

In this film a 500-pound black bear consumes a significant amount of cocaine and embarks on a drug-fueled rampage, an eccentric gathering of cops, criminals, tourists, and teenagers assemble in a Georgia forest.

5

The Hunger Games: The Ballad of Songbirds and Snakes

Release date: November 17, 2023

Michaels Movie Pick

"According to my wife, I am really looking forward to the new Hunger Games movie," said Michaels.

Years before he becomes the tyrannical president of Panem, 18-year-old Coriolanus Snow sees a chance for a change in fortunes when he mentors Lucy Gray Baird, the female tribute from District 12.

Although the trailer does not reveal much of anything, you can watch a more detailed explanation of what to expect in the movie here.

4

Strays

Release date: June 9, 2023

Goose's Movie Pick

"Will Farrells' unique take on a Homeward Bound type of film is sure to bring the laughs," said Goose.

In this fim, an abandoned dog teams up with other strays to get revenge on its former owner.

3

The Machine

Release date: May 26, 2023

Hairball's Movie Pick

Bert Kreischer, nicknamed "The Machine", is an American stand-up comedian, podcaster, reality television host, and actor who is releasing a movie in 2023 called "The machine."

The movie is about how Bert's drunken past catches up with him 20 years down the road when he and his father are kidnapped by those Bert wronged 20 years ago while drunk on a college semester abroad in Russia.

2

Scream VI

Release date: March 10, 2023

Megan's Movie Pick

"Hairball said not to pick Magic Mike... So I'm going with Scream 6. I like scary movies," said Megan.

Four survivors of the Ghostface murders leave Woodsboro behind for a fresh start in New York City. However, they soon find themselves in a fight for their lives when a new killer embarks on a bloody rampage.

1

Fast X

Release date: May 19, 2023

Dwyer's OTHER Movie Pick

"As much as a bear on cocaine would be funny, I'm actually excited to see the new fast and furious movie coming out," said Dwyer.

Fast X, the tenth film in the Fast & Furious Saga, launches the final chapters of one of cinema's most storied and popular global franchises, now in its third decade and still going strong with the same core cast and characters as when it began. In this movie, Dom Toretto and his family must confront a terrifying new enemy who's fueled by revenge.