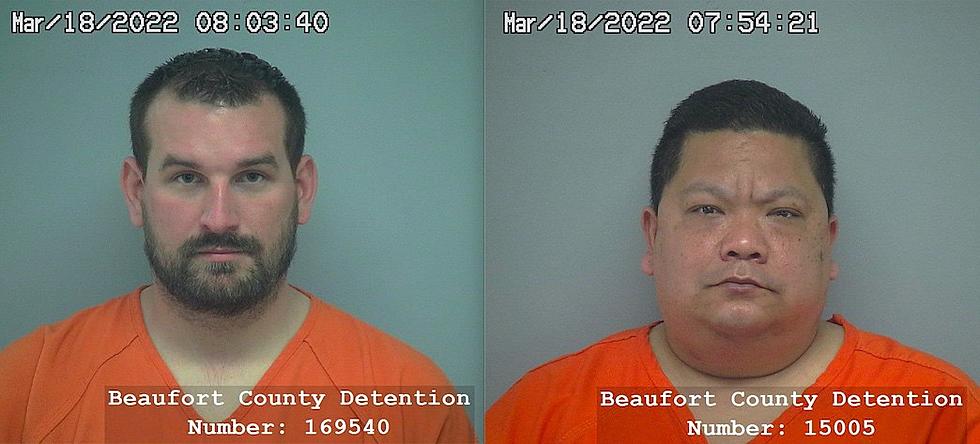 2 Security Officers Accused of Putting Poison in Supervisors Drink
Beaufort County Sheriff's Office
South Carolina - Two former security guards at The Sea Pines Resort on Hilton Head Island were arrested last Friday. The two men Andrew Doty, 47, and Hunter Howard, 30, were accused of attempting to poison their supervisor by putting eye drops in the supervisor's personal coffee maker.
Another employee of The Sea Pines Resort notified the management staff about the incident and the supervisor did not end up drinking the coffee.
Authorities were then contacted and Doty and Howard were arrested. The Beaufort County Sheriff's Office said the two men were charged with tampering with a human drug product or food item. This felony carries a sentence of up to 20 years in prison. The two men were said to be released last Friday.
You might be wondering, what could eye drop liquid possibly do to a human when they ingest it? Eye drops can actually be extremely dangerous if overused or consumed inappropriately. There is an ingredient in eye drops called "tetrahydrozoline" that reduces eye redness. This ingredient can cause sleepiness, low blood pressure, and dangerously slow heart rate.
There was a similar case back in 2018 when a woman used eye drops to kill her husband. Reported by the New York Times, Lana Sue Clayton, 53, also from South Carolina, secretly added eye drops to her husband's water. She admitted to "administering the poison to him"  for three days and was sentenced to 25 years in prison.
Read more about the poisoned coffee here: NBC News
Read more about the wife in prison here: New York Times
25 True Crime Locations: What Do They Look Like Today?
Below, find out where 25 of the most infamous crimes in history took place — and what the locations are used for today. (If they've been left standing.)