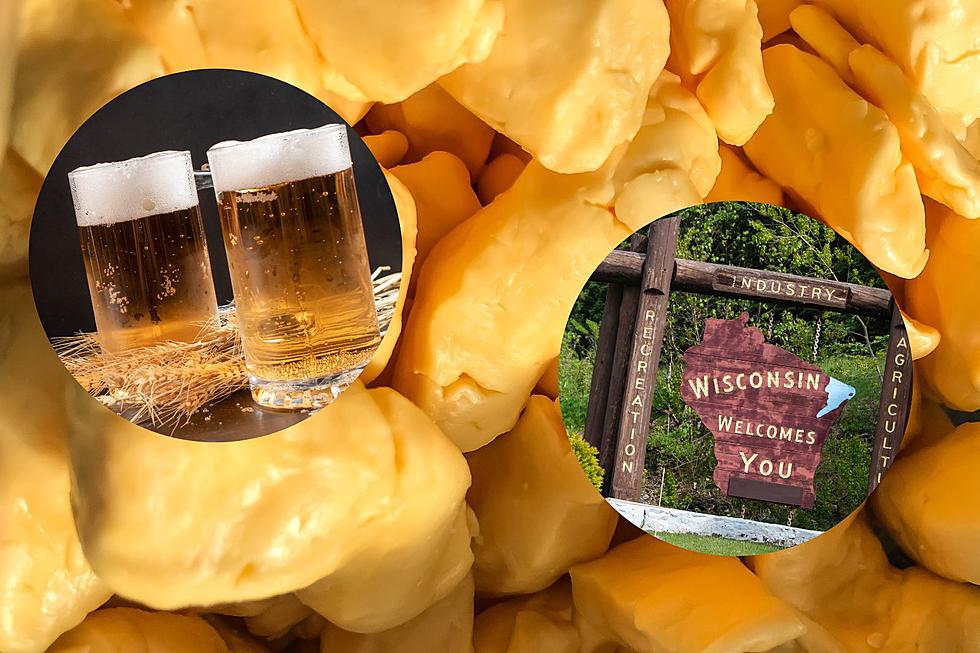 There Is A Cheese Curd Festival In Wisconsin And It Looks Amazing
Canva
When you think of Wisconsin.  You think cheese.  And some of the best cheese comes in curd form.  For us in the Midwest, we may take the little golden balls of goodness for granted.  But we shouldn't.  Did you know other parts of the country don't have cheese curds?  What's the point of enjoying the sun of the south if you can't do it with cheese curds?
If you feel the same, then you are going to love the "Cheese Curd Festival" in Wisconsin.
So Much Cheese
The Cheese Curd Capital of Wisconsin is Ellsworth.  Each year in June they celebrate and dive into all things cheese curds.
According to the event organizers, "You would be wise to wear your stretchy pants to fully enjoy the wide variety of creative cheese curd dishes, fresh hand-battered, deep-fried cheese curds and dipping sauces, and an exclusive top-secret dessert curd that rivals the mini donut!"
An estimated 6,000 pounds of cheese curds will be on hand ready for you to taste.
17 different food trucks will be on hand each with at least 2 signature cheese curd dishes.  Some quick math...that's a lot of cheese.
Of Course, There Is Beer Too
This is Wisconsin.  There is cheese.  There is beer.
There will be numerous Wisconsin beers and even Wisconsin wines at the festival.  You can also take it to the next level at the "Craft & Curd: Paired".
You get to sample beer and cheese pairings from six Wisconsin breweries as they battle it out for the best brew and cheese curd flavor pairing.
Cheese Curd Capital of Wisconsin
Ellsworth, Wisconsin is located about 40 minutes southeast of St. Paul, Minnesota, and is known as the cheese curd capital of Wisconsin.  A high honor bestowed upon them.
The award-winning cheese curd festival takes place June 23 and 24 and is free to enter the grounds.
When your belly is as full as possible from all the cheese you can dance off some of the cheese when bands like "A Hard Day's Night", "Left Wing Bourbon", and more take the stages.
All a great way to get you ready for the Cheese Curd Eating Contest.  Which sounds fun...but really, we should all enjoy every squeaky bite of every morsel of one of the greatest foods on the planet.  The mighty cheese curd.  Now I'm hungry.
All the info can be devoured on their website.
Keep Looking: Wisconsin Barn Transformed Into Awesome Airbnb with Sand Floor Tiki Bar
Wisconsin is not the place you usually think of when you think of tiki bars, sand on your feet, and getting a tan. But, it is the place you think of when you think of barns. This barn has been transformed into an awesome slice of tropical with all those features and more.
Keep Looking: Clothing Optional - Sexual Freedom Campsite In Wisconsin
A short drive from the Quad Cities will take you to the land of beer and cheese known as Wisconsin. A bit more of a drive to the Northwoods of Wisconsin and you will find an isolated 60 acre "No Clothes Necessary" campground. Welcome to "Camp NCN North".
Camp NCN No

rth calls itself an "Adult Campground" where clothing is optional and sexual freedom is encouraged.