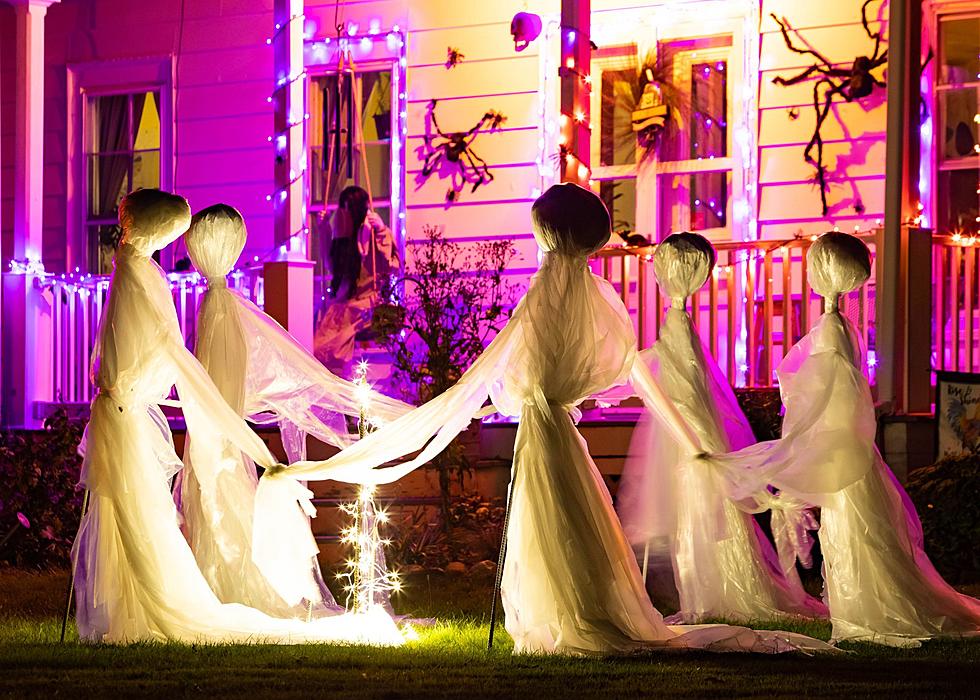 What To Know About Decorating For Halloween In Illinois
Canva
The age-old (or at least since August) debate continues: Is it too early to decorate for Halloween?
I love fall and Halloween but I don't have anywhere in my tiny apartment to store decorations so I never personally deck out my dwelling for the season. But a ghost in a cape across the street from a guy I'm dating has been creeping me out with pumpkin-spiced judgment looks lately so I wanted to double-check if the thing should even be out right now.
When To Decorate For Halloween
YouGov asked 1,500 U.S. adults when they planned to decorate for Halloween. The consensus with them (and a lot of the internet) is to decorate within the first two weeks of October. The second most popular time was at some point between October 16th-October 30th.
If you've already slammed a pumpkin on the front porch and stuck the ghosts in the yard, you're in the minority. Only 5% of people decorate for Halloween before Labor Day, and 16% said they decorate between Labor Day and September 30th.
What To Decorate With
Lombardo Homes found that the most popular Halloween decoration in both Illinois and Iowa are skeletons. Other favorites include carved pumpkins, a witch's cauldron, tombstones, a witch, spider webs, bats, spiders, ghosts, and clowns.
"Nightmare Before Christmas" is the most popular pop-culture Halloween decoration that we're using.
The Porch Pumpkin Hack
A pumpkin's lifespan depends a lot on whether or not it was cut. If you make sure your pumpkin isn't out in extreme heat, it could last 2-3 months.
So you've carved your cute pumpkin, now you want to set it on the porch for everyone to admire your incredible skills. Will it last until October 31st? Word on the street is that you can smear a layer of petroleum jelly to the carved edges of the pumpkin to help preserve it. To fend off squirrels and critters from snacking on your porch pumpkins, one suggestion is mixing hot sauce with water and spraying it on the pumpkin.
When are you decorating for Halloween? Open up the app chat and let us know!
QC "Nightmare On Zillow Street" House Is "Not For The Faint Of Heart"
A Davenport house listed on Zillow has a scavenger hunt for you to sift through.
Step Inside This Huge, Classic $30 Million Illinois Mansion
A $30 million mansion in Chicago is on the market and it's the definition of classic.