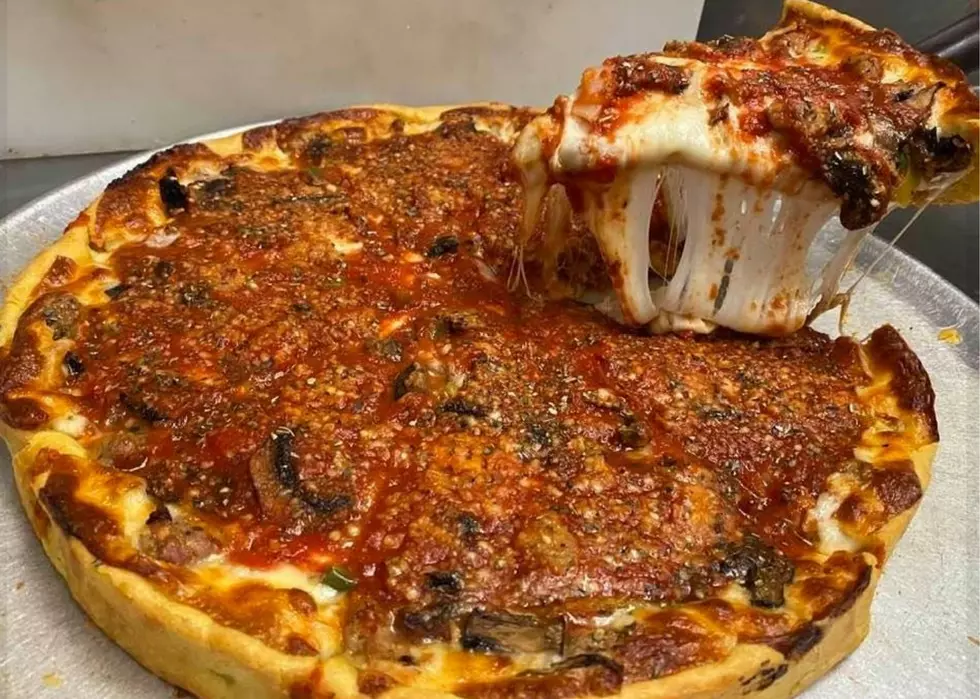 Chicago-Style Pizzeria Opens In Downtown Moline's Former Barrel House
Tony's Chicago Style Pizzeria Facebook
What used to be the Barrel House location in downtown Moline is now home to an already known pizzeria.
Tony's Chicago Style Pizzeria opened its doors last week at 1321 5th Avenue in Moline. The restaurant has been in the QC for several years and moved from its previous Moline location, which was at 1610 7th Street. Tony's did have a spot in Davenport but that location closed.
That space used to be the downtown Moline location of Barrel House. You'll remember that the Barrel House Moline location didn't reopen after the initial pandemic shutdowns.
Meanwhile, it was last December when Tony's closed its Davenport location on West Kimberly (by Hy-Vee).
The new inside:
Menu
Tony's Chicago Style Pizzeria offers many different kinds of hot dogs, beef sandwiches, appetizers like bruschetta and cheese bread, and a create-your-own pizza menu with both thin crust and deep dish options available, as well as gluten-free. They have a list of specialty pizzas on the menu too, including chorizo taco pizza, Tony's Deluxe, and Garlic Delight.
If pizza isn't your thing, they also have different kinds of pasta and shrimp. Their menu also has chicken wings, calzones, and chocolate chip cannolis for dessert. The restaurant also has a full-service bar. You can see their full menu here.
Hours
Sunday-Thursday: 11:00 a.m.-11:00 p.m.
Friday-Saturday: 11:00 a.m.-1:00 a.m.
Tony's is looking to hire cooks, bartenders, and servers for their new restaurant. For more details and to get updates from Tony's you can keep up with them on Facebook or visit their website.
My Precious! Gollum's Cave Is Close To The QC & Less Than $100/Night
An Airbnb in Illinois is designed to be like Gollum's cave from "Lord Of The Rings". Take a scroll to learn more about it and see pics!
10 Household Tasks To Get Your Home Ready For The Fall Season
When September hits I'd like to think the world divides into two. One half is clinging on to summer with everything they have, while the other half is already starting to put pumpkins around their house and watching scary movies by the fireplace.
Although the official first day of fall is September 22, many people like to start fall traditions early as it excites them and brings them that warm fuzzy feeling. As the days become shorter and the weather changes there are tasks to be done when being a homeowner. Not only does one's mindset change as the seasons do, but the chores around the house change as well.
Now that the seasons are changing it is time to start preparing your home for the weather to come. We have gathered some important fall home maintenance tasks to get you and your home ready for the chilly season.
Here are 10 ways to get your home ready for fall.