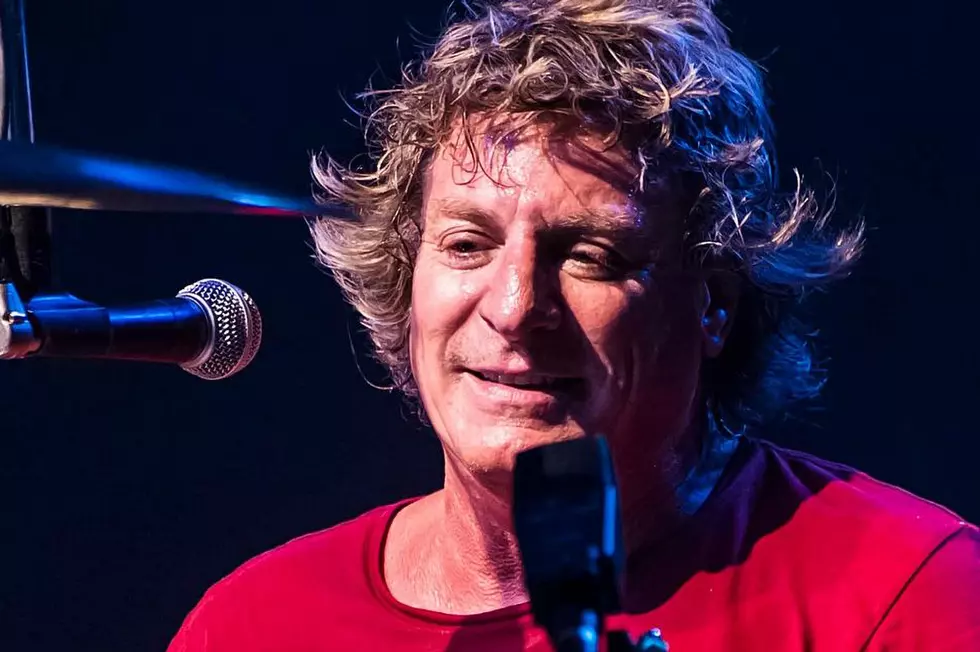 'Wild' Mick Brown Reveals Why He Quit Drumming Two Years Ago
WildMickBrown.com
Former Dokken drummer "Wild" Mick Brown revealed he stopped playing two years ago after he decided that a planned hiatus was his retirement.
He stepped back from touring in 2019, marking the end of a career that began in 1975 with the Boyz, followed by Xciter, before he joined Dokken in 1981. He also worked with Ted Nugent and Lynch Mob. In a new interview on the Rimshots With Sean podcast, the 66-year-old musician explained that he had achieved everything he wanted to.
"My body started developing pain from playing drums," Brown said of his final road trip with Dokken. "I was really getting tired, and it was really hard to walk through airports. ... And it didn't occur to me to stop [until] I just blurted out to Don [Dokken], 'I've gotta stop doing this. I can't do it anymore.' And he got it immediately, like, ''Wow – I'm surprised you even made it this far with what you did to yourself!'"
Along with the pain – which Brown said has subsided to a point since he quit – he cited traveling as another reason to stop. "The last thing I wanted to do was go to another airport or sit in a van going to the hotel or on a tour bus," he noted. "I was done. And I just let the higher power go, 'All right, you're done.' And I followed that." You can hear the interview below.
He reported he became disillusioned with not being part of Dokken's recording lineup and felt like being only a touring member was a "real good job" but nothing like the experience he enjoyed in the past. "I loved the creative part of working," he said. "Like when Jeff [Pilson] and George [Lynch] would write a song and deliver it to Don and show him what we had - that was a really satisfying thing. That was gone. My roadie was gone. … It went full circle from what you did when you were 14 to 63. I'm, like, 'I'm back as a 14-year-old, except I'm really old. I have to set these drums up? Fuck that!'"
Brown continued playing on occasion with a friend's band but noted it amounted to performing six songs over two years. "I haven't touched a drumstick in two years," he added. "I did everything I wanted to do – tenfold more than I thought was gonna happen. … Looking back now, I'm so grateful. I literally cry tears of joy sometimes and just [think], 'Wow – I did that!'"
He predicted a quiet future, explaining, "I have no ambition anymore, and I've never really been ambitious with anything except music. I make enough money where I don't have to do anything. And guess what? I don't do anything! I ride that chopper – that's really what my passion is. I do a lot of sleeping. And I don't have anything I have to do, except enjoy my friends today. … That's where I'm at, and I couldn't be more pleased."
Top 100 '80s Rock Albums
UCR takes a chronological look at the 100 best rock albums of the '80s.