April Behind-The-Scenes Photos for the Dwyer and Michaels Classic Car Calendar!
Seann Flynn/Townsquare
It's my cross to bear to have 100's of calendar photo outtakes for each month to go through.  Ugh.  Elsewhere on 2Dorks you will find the Desktop Background from Danny O'Leary so you can enjoy this month's classic car…some kind of Chevy Something Something...
Heidi is also pictured…you can see her at Mallards home games as one of the Ice Girls.
Or below: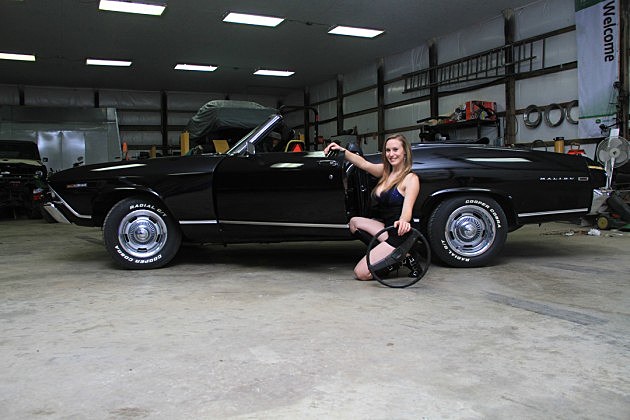 Seann Flynn/Townsquare